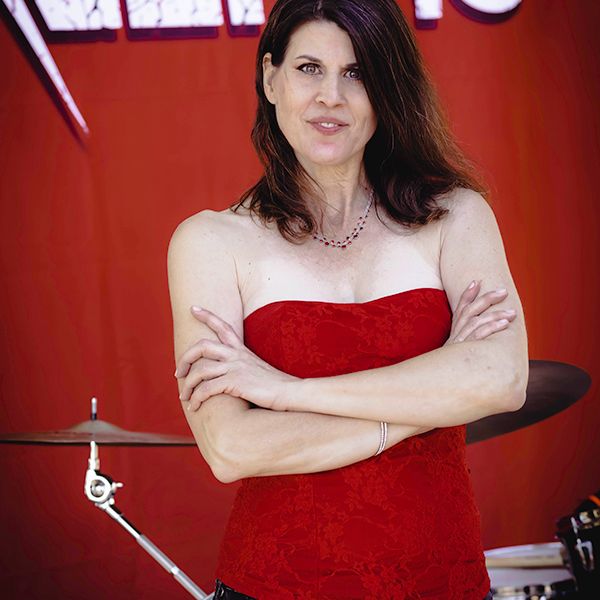 SUZIE Q
LEAD VOCALS
Suzie's first introduction to the music world was through playing trumpet from an early age through college. She discovered musical theater in middle school, and a love of singing developed. She then focused on acting and eventually had a family, and didn't reconnect with her musical roots until years later. A chance opportunity led to Suzie joining her first band as a back-up singer. This ignited a passion that is still going strong!
Since then, Suzie has performed throughout Southern California, as well as several other states. Her musical journey has taken her to iconic venues such as The Whiskey A Go-Go, The Viper Room, The Rainbow Room, The Baked Potato, and others. With just under a 5 octave range and the ability to harmonize with almost anything, she can sing many different styles and genres of music. A love for hard rock and grunge make those her favorite styles to sing. With over 20 years of experience singing professionally, her repertoire of songs is quite extensive.
Suzie is a high-energy performer who is just as dynamic to watch as to listen to. She brings the songs to life, inviting the audience to experience them with her. Most importantly, she wants the emotion and passion of a song to be felt with every lyric and note, and she brings that to every performance.